Russin Vecchi & Heredia Bonetti, defines itself as a professional entity, adhering to best practices in accordance with the most advanced professional standards. We practice adherence to ethical principles and values, a genuine concern for our employees' quality of life, community support, promoting ecosystem balance, and a socially responsible exercise of corporate management.
Our firm's high value to education is manifested both in continuing education programs for its professional staff and in the promotion of community initiatives.
Currently, the firm's education effort is focused on supporting schools located in suburban and rural communities, which are highly in need of help.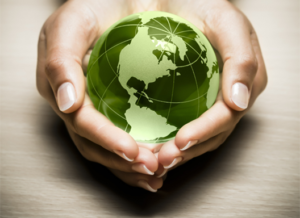 We seek to forge alliances of common purpose in support of the identified objectives:
Transparency and honesty;
Defense of values and anti-corruption practices;
Economic sustainability consistent with human development for all;
Strengthening of democratic institutions.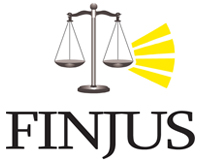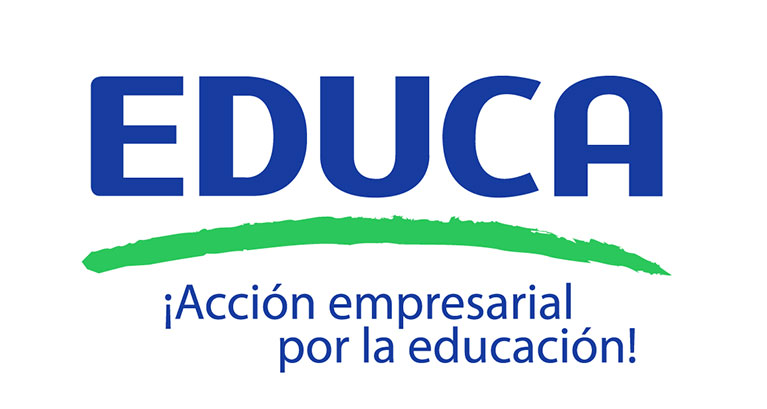 Russin, Vecchi & Heredia Bonetti has held Legal Colloquia at no cost for more than 30 years.
Each one of the firm's lawyers must meet certain number of continuing education hours in the year; this being a mandatory condition for them to remain as part of the firm's professional staff. Twelve years after its adoption as policy within RV & HB, a Bill has been drafted that would regulate the exercise of the legal profession, which has a binding character for Continuing Education.
A specific area in which Russin Vecchi & Heredia Bonetti (RV&HB)'s commitment to education is present is in the leadership of the foundation Action for Basic Education, Inc. (EDUCA), whose main objective is to contribute to the improvement of education in the Dominican Republic as a way to achieve economic growth, human development and peaceful coexistence, with equal opportunities for all. Both Dr. Luis Heredia Bonetti (founding partner) and Mr. Georges Santoni Recio (managing partner) are past presidents of the organization, encouraging the diagnosis of the nation's educational problems and planning for improvement.
EDUCA recently led a coalition of civil society organizations which succeeded in mobilizing public opinion overwhelmingly in seeking fulfillment of the state's obligation to allocate 4% of national budget for education-marking a before and after in our country's collective conscience.
Pro Bono Assistance
---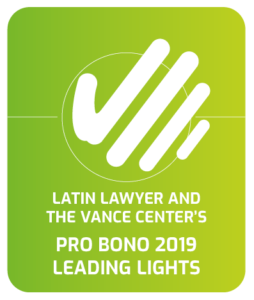 Annually, Russin Vecchi & Heredia Bonetti spends many hours offering legal assistance to various nonprofit organizations and/or associations. Those hours build a sense of responsibility to the community or its stakeholders.
Assistance projects include: Legal assistance to National Association of Lawyers ANA, founded in 1972, which advocates the development and training of women lawyers and their insertion in the labor field through the exercise of the law. Our partner Rosa Campillo was one of the founders. ANA has a continuing education program, participates in forums, sponsors national and international events and maintains a permanent activity within the Bar Association and the national legal society.
In academic terms, RVHB sponsors the Institution of Higher Studies in Business Law, IDEMPRESA, which is dedicated to the teaching of Law, to whom it offers logistical assistance since its foundation as a non-profit association.
During this last year, we have assisted Foundation Heart Care Dominicana in the corporate update of the entity to comply with the new formalities and legal provisions applicable to non-profit foundations, which have been implemented.  Our partner Luis Heredia Valenzuela is member of its board of directors and our partner Mónika Fiallo Paradas is member of its voluntary staff.
Since 2010, our firm has provided the Dominican Republic Chapter legal review together 120 different jurisdictions, as part of Global Anticorruption Project. The project was initially set up to operate for a period of three years from 2011 to 2014, but due to its success, it was extended until December 2016 and extended again until December 2019.
ASONAHORES promotes the development of the tourism industry and managed a relationship between the Government and the private sector. We assisted ASONAHORES in the revision of draft laws, such as Water Law, Law of Coastal and Marine Resources, among others, presented before the congress and that concern the tourist sector, in order to identify how aspects of these laws may affect the sector.
3R's Zone
---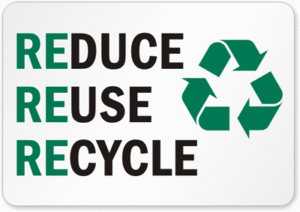 Russin Vecchi & Heredia Bonetti was a pioneer among law firms in the Dominican Republic in becoming aware and taking action to implement a recycling program for solid waste residue starting with paper and then continuing with plastic, with the aim of reducing production of environmental pollutants and protecting natural resources.
To that effect, RV & HB has signed an inter-institutional collaboration agreement with the CEDAF (Center for Agricultural and Forestry Development, Inc.) aimed to promote the proper management of solid waste and contribute in disseminating the 3Rs culture – REDUCE, REUSE, RECYCLE, through actions such as:
Promoting selective separation, collection and removal of solid waste, including all members of the institution and its contacts.
Strengthening and creating links to promote training in solid waste management, disseminating the 3Rs Culture : reduce – reuse – recycle- raising awareness among its staff and community as a whole about their responsibility to care for the environment.
Exchange information on current environmental issues and participate in the promotion of new legislation intended to protect the environment in which we live.