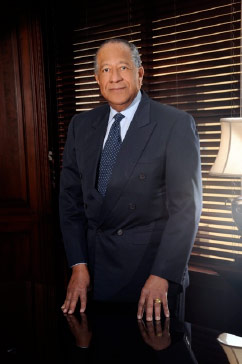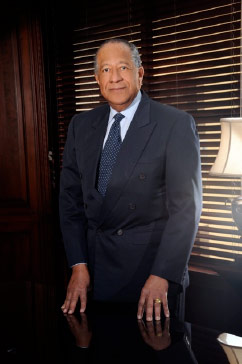 Luis Jose Francisco Heredia Bonetti
1936-2014
The law offices of Russin, Vecchi & Heredia Bonetti, on behalf of its partners, attorneys and colleagues, regret to inform of the passing of one of our founding partners, Dr. Luis Jose Francisco Heredia Bonetti.
Dr. Luis Heredia Bonetti was a pioneer in the practice of business law in the Dominican Republic, inspiring important changes in the legal treatment of foreign investment. He made substantial contributions to the improvement of the business climate and to the continuing education of legal professionals in our country. He served as an example for numerous generations of lawyers.
He started his experience in public service working for the Government of the Dominican Republic. He served in the Ministry of Foreign Relations and the Mission of the Dominican Republic to the United Nations in New York from 1960 to 1966. He joined the Mission of the United States Agency for Development in the Dominican Republic from 1966 until 1969 when he joined Jonathan Russin in the founding of our firm. He worked in Russin Vecchi & Heredia Bonetti until his last days.
In this time of sorrow for our firm we extend our heartfelt condolences to his wife, Mrs. Maureen W. Tejeda and his four children, Angélica Venecia, Luis José Francisco, José Miguel and Nora María Heredia Valenzuela and other family members.
Commemoration masses will be held, starting 6 PM. from today Monday March 10th, to Tuesday March 18th, at San Juan Bautista de la Salle Institute in Bella Vista sector, Santo Domingo.
Georges Santoni Recio
Managing Partner